As hospitality experts, we believe wining and dining is the truest and easiest way to unwind and escape from the hustle and bustle of society and life's consistent stressors. Designed to be that casual oasis, Social-Affair is the Valley's newest and most inviting lounge, where adults of all ages are invited to enjoy an open social setting where our passions for top shelf liquors, classic handcrafted cocktails, local and international wines & beers, incredible tea, and delectable foods combine to create an unforgettable experience.
Established by Gunjan Madan, Social-Affair offers patrons a space that artfully combines comfort and class while serving fresh, high-quality dishes that prove a commitment and passion for culinary creativity.
GUNJAN, OWNER OF SOCIAL-AFFAIR
Driven by a passion for sharing great food and drink with friends and family, Gunjan chose to open the doors of the Social-Affair lounge, inviting residents of Silicon Valley into her kitchen to indulge and imbibe. As a former engineer and designer, Gunjan has taken her skills gained from the corporate world and applied them towards her true passion of becoming a restaurateur. For Gunjan, Social-Affair is all about a celebratory atmosphere, warm hospitality and connecting with people.
Known for her welcoming and loving nature, Gunjan makes friends out of strangers and family out of friends. Sharing her personally selected collection of wines, the goal of Gunjan and the rest of the Social-Affair staff is to create an inviting atmosphere where good vibes and great memories are made on a daily basis.
We invite you to discover our unique and welcoming atmosphere by spending an evening indulging with us at Social-Affair. We promise warm hospitality with a smile.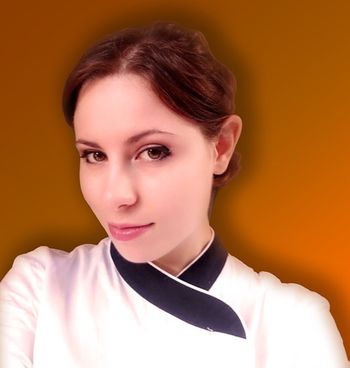 CHEF ROSSANA VALENZANO
Born in Italy, Chef Rossana's passion for food began in her childhood cooking with her mom and grandmothers, and later influenced by different cultures and cuisines through her father's travels.
During her culinary journey over the past ten years, Rossana has worked in Apulia's restaurants, during her studies.
Also expanding her skills into pastries as well for the past seven years in Melbourne, having worked in well-known establishments such as Soho, Becco, and 38 Chairs.
Chef Rossana has now established herself as a full-time personal Chef across the world and now also into the United States to pursue her love of sharing food experiences and continued development of cooking different cuisines using only the freshest ingredients for her guests.
"Focusing on the ideal of pure food, her cooking style is based on fresh, and classic ingredients with cultural and exotic twists."